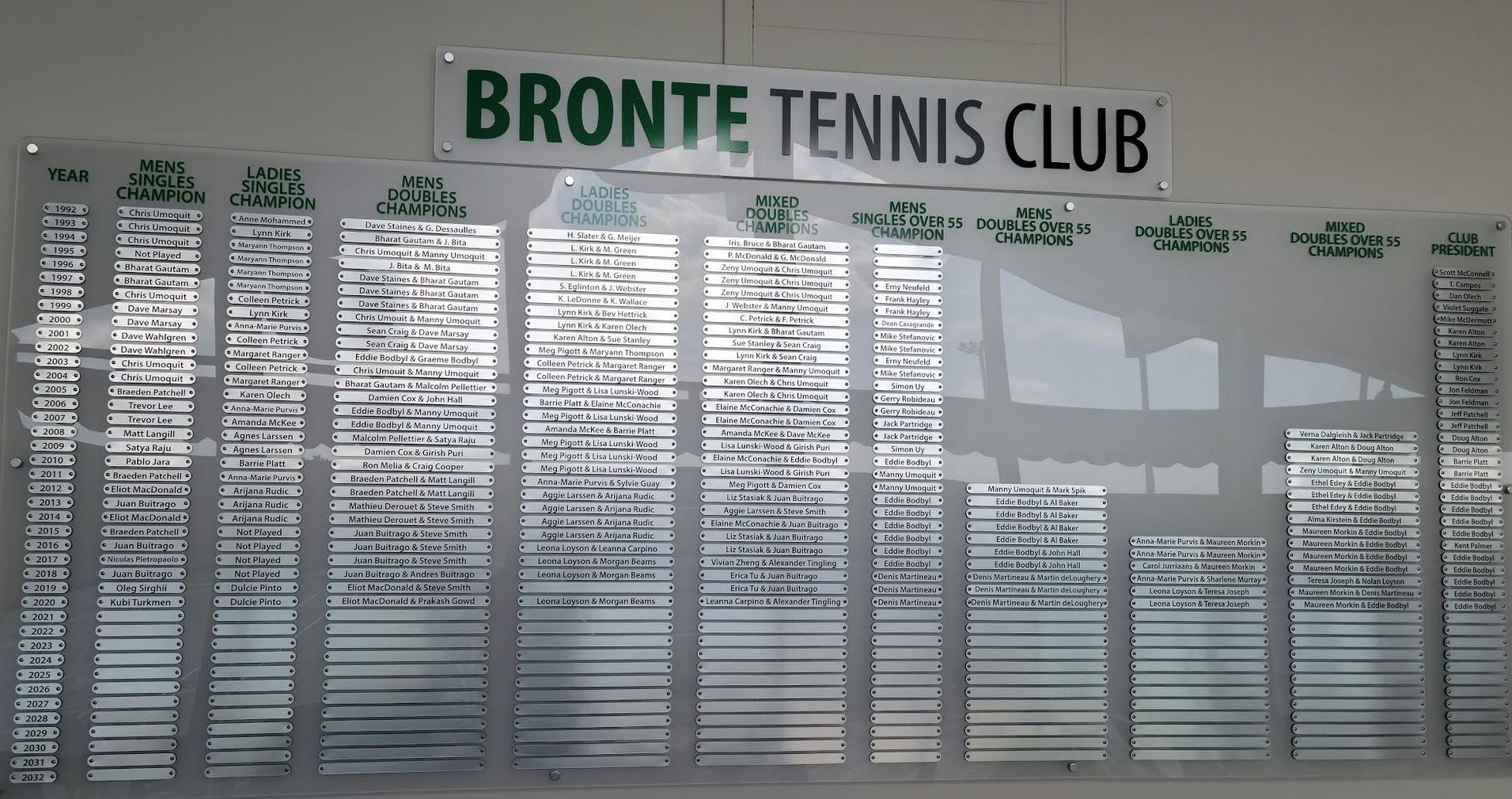 Annual membership provides access to the courts as well as many organized leagues, programs and events. Court usage is on a first-come, first served basis.
To participate in any Bronte Tennis Club event, program or clinic, the individual must be a member of the Club.
Members also have access to Private and Group lessons under the direction of qualified coaches at reasonable fees.