DAY TIME LADIES INTERCOUNTY TEAM TENNIS
Bronte Tennis Club participates in the Ladies Intercounty Tennis - West. Natalie Armitage, our club pro, puts together teams of ladies, in their respective level, to play daytime doubles tennis against other clubs. Standings of competition are maintained by the Intercounty Tennis Association. At the end of the season, the top teams within each district play each other. The winning teams then move on to play other districts at the Aviva Center in September!
Tryouts typically take place mid-April and Bronte usually has 1 team represented each of the following divisions:
Majors (5.0 - 4.0) Division A (3.5 - 3.0) Division B (3.0 - 2.5)
Format: Each team is delegated a captain who works with Natalie Armitage to put forward 4 courts of players to compete against another club. All divisions play on Wednesday mornings. Go to Intercounty Tennis for more information.
Team members pay a small, one time roster fee.
2018 Ladies B Team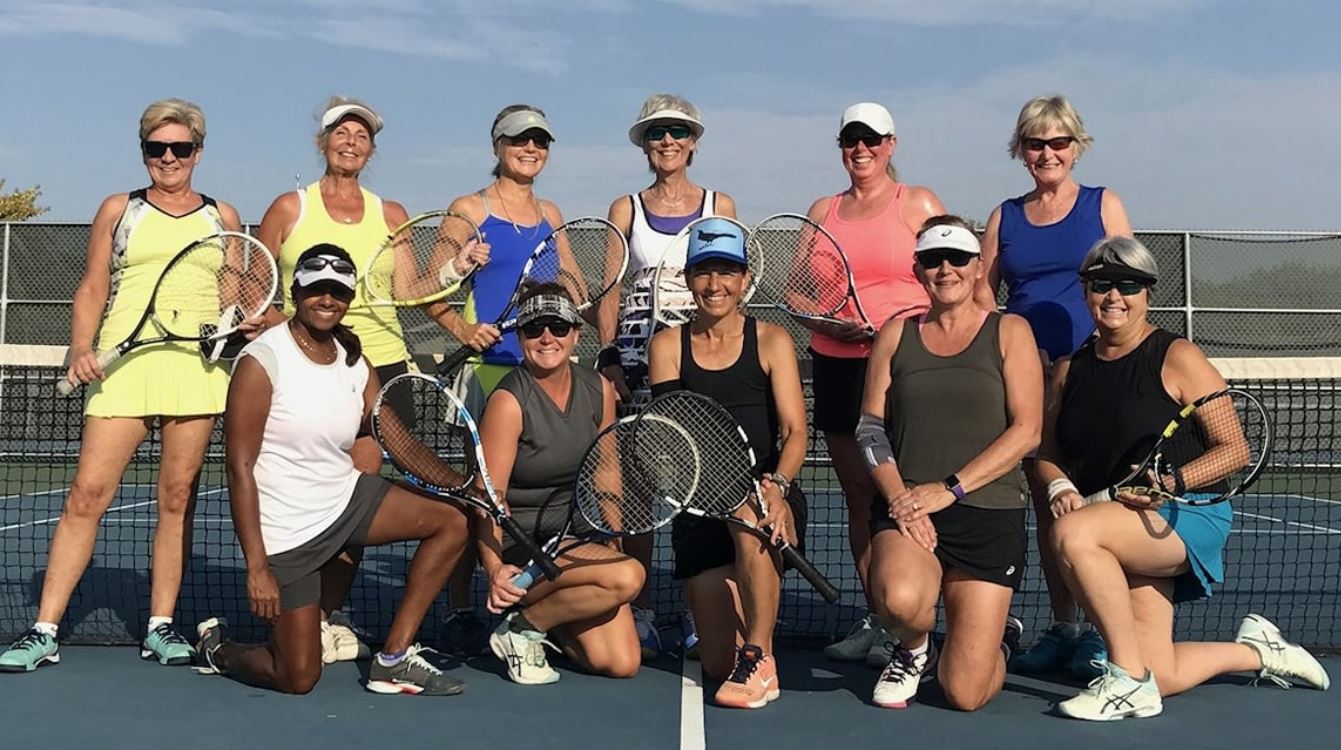 EVENING LAKESHORE LEAGUE FOR MEN AND WOMEN
Bronte Tennis Club puts teams together to participate in different divisions of the Summer Lakeshore League, a competitive, interclub league. Teams are comprised of men and women where men's, ladies and mixed doubles matches occur. For more information check out Lakeshore League
Tryouts typically take place in mid-April.
Team members pay a small, one time roster fee.