MEET NATALIE ARMITAGE - BRONTE TENNIS CLUB'S HEAD PRO FOR 25 YEARS AND COUNTING!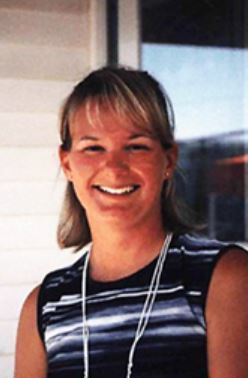 Our Head Professional, Natalie Armitage, is a Tennis Canada Certified, Level III Coach. For the past 25 years, she and her staff have provided an exceptional instruction program available to all members of Bronte Tennis Club. Natalie's many and varied programs are geared towards developing strong technical skills, sportsmanship and life values. They have been designed to suit a broad spectrum of skill levels, age groups and player personalities.
Natalie grew up in a tennis-playing family in the Lorne Park area of Mississauga. As a Junior she ranked consistently in the top 10 in Canada in the U14, U16, and U18 age categories. A talented, natural south paw, she received a full scholarship to the University of Hawaii. With her Tennis Canada coaching certification, Natalie has coached and travelled with U12, U14 and U18 provincially ranked juniors. She has served as an assistant tennis pro at Mississauga Golf and Country Club and a teaching pro at the Ontario Racquet Club. She has also taught tennis at the Palm Meadows International Club in Australia.
Bronte has been very fortunate to have had Nat as our teaching pro since April of 1996. She is extremely popular with members of every age at Bronte, offering clinics and private lessons to all and sundry, whether 7 or 70. Her combination of gentle persuasion, positive reinforcement, and unrelenting encouragement, works wonders with both the young and the young-at-heart. Natalie and her husband, Bobby Armitage, are co-founders of the Oakville Academy of Tennis.